Surveillance Cameras
HSS is leading service provider for surveillance cameras. We have a no-compromise policy in the security measures of our customers.

Security Guards
Our HSS Trained security guards are well equipped to manage any complex situation whether it may in a residential apartment, commercial offices or an event occasion.

Health and Safety
Al Hamad Security Services is the ultimate security company and also the leader in the market with more than a decade serving the country
A BIT ABOUT US
Al Hamad Security Services established in 2014 and started its operations under Al Mana Group in the year 2016 with the intention of providing professional security services for various construction projects in the real estate sectors in the state of Qatar. It was in 2014 that HSS recognised as a company in itself by the Chamber of Commerce subsequent to approval from the Ministry of Interior.
Mohamed Yousef A Al Mana

CHAIRMAN

Abdulrahman Hamad M.H. Al Mana

CEO

Hamad M.H Abdulla AlMana

BOARD OF DIRECTOR

Abdulaziz M.H Al Mana

BOARD OF DIRECTOR
More information about us
AL HAMAD SECURITY SERVICES IS APPROVED AND RECOGNIZED BY THE CHAMBER OF COMMERCE AFTER DUE APPROVAL FROM THE MINISTRY OF INTERIOR.
THIS AUTHORIZATION HAS BEEN AWARDED TO VERY FEW COMPANIES IN THE STATE OF QATAR FOR OFFERING SECURITY SERVICES.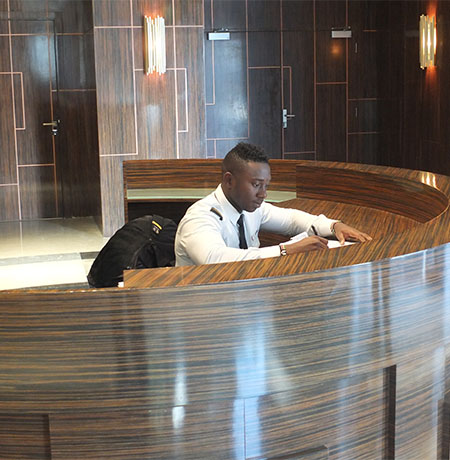 Round the Clock Services
We are ready to act on any critical situation round the clock. Our trained staff and well equipped devices help us to face the challenges to achieve this
Risk management
Al Hamad Security Services expertise in Risk management and always keen to avoid the risks by proper monitoring , maintaining and analyzing the visitor access
Access control, CCTV, intruder alarms
We provide Access control, CCTV Services, intruder alarms to control the entry access to our cusotmer's premises.
Managing Events on behalf of Companies
HSS is fully equipped in managing , securing and controlling the occasions whether it is a small business conference, a road show , a product launch or an exhibition
Al Hamad Security Services offers a wealth of career opportunities.